Company Profile
Green Mountain Construction is a leading developer of top quality design/build construction projects for warehouse, distribution, manufacturing and commercial uses in the greater San Antonio, Texas area.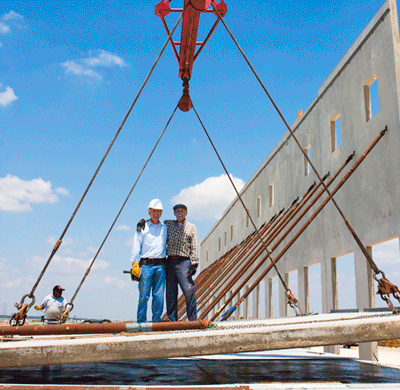 For over 20 years Green Mountain Construction Company, Ltd., has focused on a three-parameter goal of Quality, Economy and Expedited Schedules utilizing new technologies and ideas along with old-fashioned work ethics and "hands-on" control of the fieldwork. We are ideally equipped and dedicated to deliver the best quality design and construction for the best value in the most efficient time frame. Our clients benefit greatly from our highly trained technical staff; our in-house engineering department; state-of-the-art AutoCAD drafting equipment; an impressive complement of heavy construction equipment; our thoroughly experienced field personnel; our exceptional knowledge of concrete tilt-up construction and the values and principles that have served us and our clients well all these years.

Green Mountain Construction is well versed in all phases of Construction, including Design/Build, Construction Management, Site Selection, and Financing Services. Over our history we have completed millions of square feet of industrial, commercial, and office buildings, and we manage hundreds of thousands of square feet of rental properties in our San Antonio business park. We have a number of logistically strategic sites available for build-to-suit construction as well as existing buildings available to rent. For available sites and buildings, please visit those pages of our website. We invite you to meet with us in San Antonio, Texas to allow us to share our building expertise with you.